What is a TXDOT/TXDMV Number?
Does your motor carrier business operate in an intrastate capacity on Texas roads and highways? If you registered your company with the United States Department of Transportation as an intrastate motor carrier, you may be required to register for Texas intrastate authority in the form of a TXDMV Number. A TXDMV number is the same thing as a Texas DOT Number. It is a number issued to commercial vehicles in Texas.
In order to obtain a Texas DOT Number you must have the required insurance minimums and your insurance must remain active in MCCS while your motor carrier business is operating in the State of Texas.
You can choose to register for one or two years. Here at DOT Number Texas, we will help you with the Texas DOT Number application, updating your carrier information, renewing your certificate, obtaining Texas cab cards, and more.
f
Requirements to Register for a TXDOT Number
Commercial motor vehicles (or a combination of vehicles) with a gross weight, registered weight, or gross weight rating exceeding 26,000 pounds.
Farm vehicles with a gross weight, registered weight, or gross weight rating exceeding 48,000 pounds.
Transporter of hazardous materials that require placarding.
Operator of vehicles designed to transport 15 or more passengers and the driver.
Operates a commercial school bus.
Transports household goods for pay, regardless of your vehicle's weight.
Operates a commercial vehicle in Texas but is not a US citizen.
Minimum Insurance Requirements
What You Need to Know about TXDOT Numbers
To register for a TXDOT number, you must make sure that your vehicle is properly insured. This includes having the minimum coverage requirements for your vehicle and making sure that your insurance policy is active while operating in Texas. If you're an intrastate motor carrier, you must register and file evidence of insurance or financial responsibility to prove Texas operating authority eligibility. If your insurance documents are not registered with the state, you could face fines, penalties, or administrative sanctions. All of that could suspend your certificate, license, or vehicle.
Even if your insurance company cancels your insurance, that is no excuse not to have your updated insurance filed with the state. The state expects your insurance company to give you 30 days' notice of a cancellation. This means you have 30 days to find new insurance and submit that insurance to the state before your 30 day grace period.
You must submit both proof of liability and cargo insurance. We offer a streamlined system to not only get you a TXDOT number but also make sure that your insurance is registered with the state as well. Don't have insurance? Don't fret; we work with some of the best insurance companies in the industry to get you premium coverage at a reasonable rate. Call us today and we can work with you and your insurance company to get you right with the state.
Check out the table to the right to determine the minimum insurance requirements for your type of business. Make sure that your insurance coverage is equal to or greater than the minimum requirements listed.
Drug-Testing Certification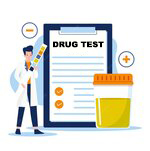 Not only must motor carriers confirm they are properly insured with the state, they also must confirm they are in compliance with all drug testing standards. This means that motor carriers must provide the name of the company and facility that conducts the drug tests for your company.
Get your registration done in
3 simple steps
Frequently Asked
Questions

&

Answers